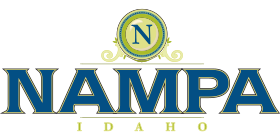 Welcome to the Nampa, ID Portal
Welcome to the new City of Nampa Utilities Customer Portal! The new portal is currently in 'Registration Only' mode and you will be able to create and account, link your utility bills, and setup autopay plans and eStatements to use once the site is live. The site will be live for payments effective 11/21/2022.
Until then, for payments please call (855) 980-6672 or visit https://nampa.merchanttransact.com/default.aspx.
Effective 11/21/2022 the old payment portal will no longer be available, and all online payments and credit card autopay plans will take place on this website. Please take this opportunity to set up your account and payment plans before the site is live for payments on 11/21/2022.